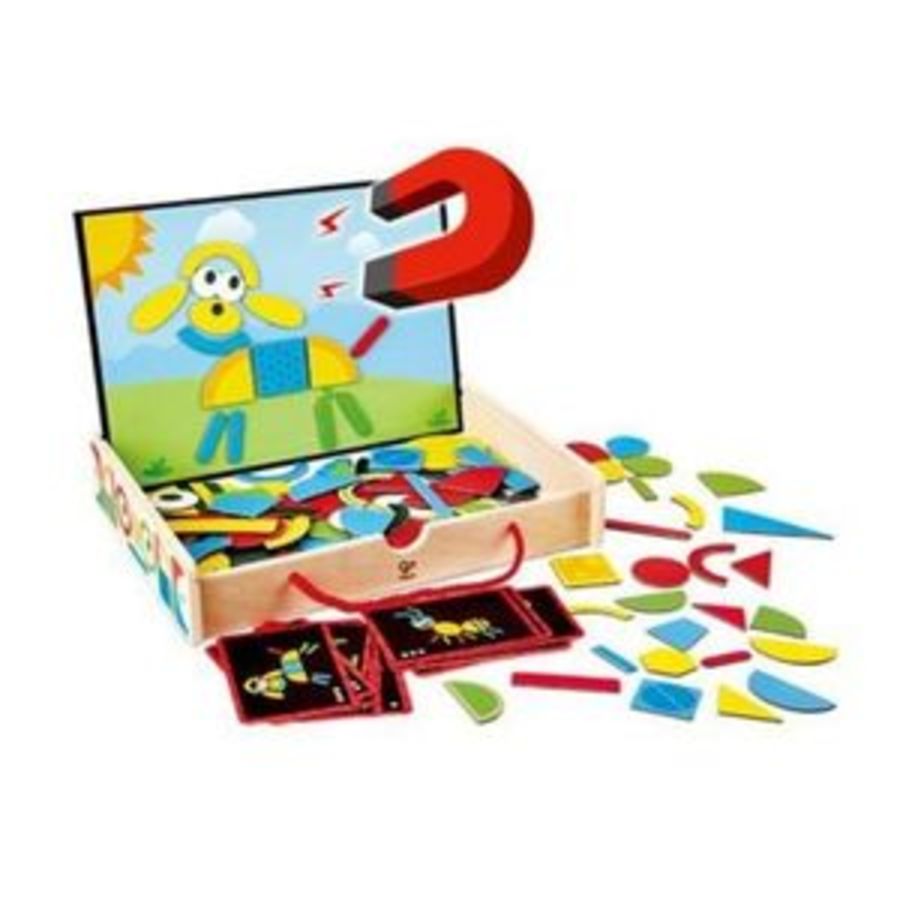 No in-store stock, please contact us for availability
Let your creativity loose with this fantastic magnetic shape picture box. Choose from the 91 included magnetic shapes and place them on the scene pictured on the inside lid, or stick them to the blank reverse side to create anything you like!
Recommended age: 3 years+.
Dimensions: 30L x 23W x 6cmH.