BOTTLE CLEANING BEANS S/2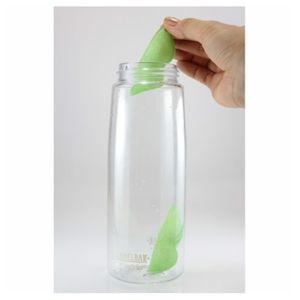 No in-store stock, please contact us for availability
Beans-Shaped Bottle Cleaning Sponges Cleans plastic and metal water bottles, sports bottles, carafes, pitchers, baby bottles and more.
Cleaning reuseable water bottles and plastic bottles has never been easier simply drop the sponges into the bottle, fill with water and a dash of detergent, close the cap and shake it up alumina ceramic balls in the beans adds weight - cleans inside the bottle in just a few shakes.
Heat resistance: Up to 158 Degrees F/ 70 Degrees C Material: Polyurethane, alumina ceramic.
Suitable for bottle openings larger than 2cm. Attach string (not included) to holes for retrieval from narrow topped bottles. Packed in display box of 10 cards Size: 8x3×1.5cm.