ECOYA FRENCH PEAR HAND & BODY WASH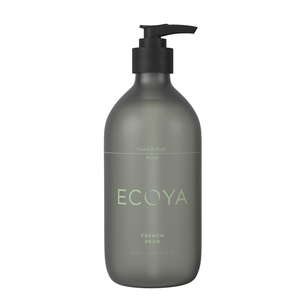 The essence of a crisp, tree-ripened Queensland pear is captured and blended with a hint of the creamiest vanilla and infused with clove for a rich, sophisticated scent.
An ultra-mild hand and body wash. This delicate and hypoallergenic formula softly hydrates your skin as you wash.