ECOYA LOTUS FLOWER HAND & BODY LOTION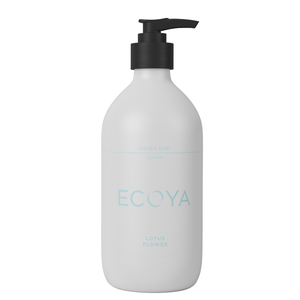 The influence of Australian white lotus flower, infused with deep shades of Pacific vanilla and patchouli, create a warm and delicately spicy mix that is both sensual and relaxing.
No in-store stock, please contact us for availability
A subtly perfumed hand and body lotion. Rich with botanical oils of macadamia and coconut, this formula moisturises and softens your skin while aloe vera hydrates.