ECOYA JUNIPER BERRY & MINT FRAGRANCED DISH LIQUID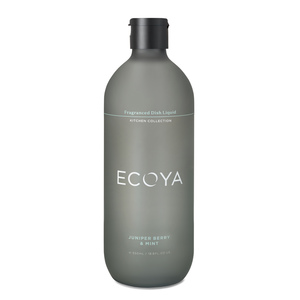 Fresh basil and matured blackberry are muddled with mint to make up this green-floral fragrance. Notes of peach and orange build a tropical fruity layer, creating a perfect bouquet for kitchen cleaning.
Available in the two exclusive Kitchen Collection fragrances, Juniper Berry & Mint and Tahitian Lime & Grapefruit. The Fragranced Dish Liquid is made from a plant based formulation, using no harsh ingredients, meaning it cleans dishes and is gentler on the skin.