ECOYA LOTUS FLOWER 110ML ROOM SPRAY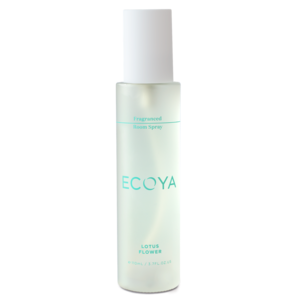 The influence of Australian white lotus flower, infused with deep shades of Pacific vanilla and patchouli, create a warm and delicately spicy mix that is both sensual and relaxing.
Instantly refresh your home with the ECOYA Room Spray. Designed to immediately fi ll your space with your most loved fragrance, the Room Spray is housed in a contemporary clear frosted glass bottle and available in three iconic ECOYA fragrances, Guava & Lychee Sorbet, French Pear, Lotus Flower.