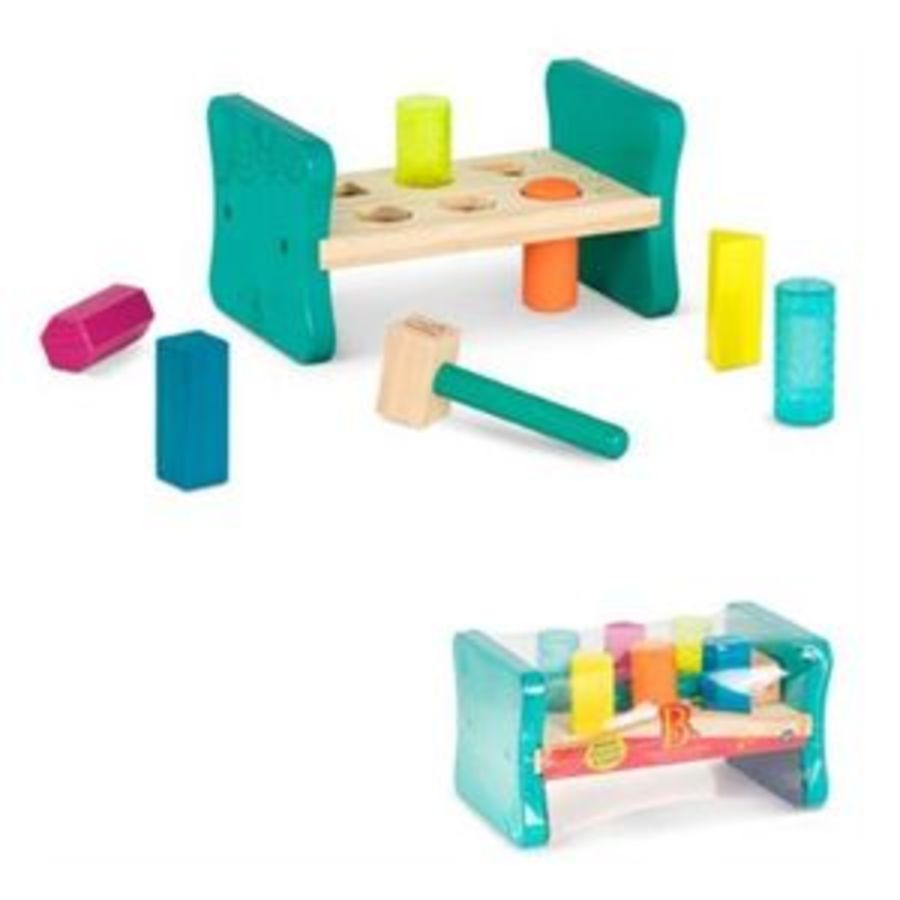 No in-store stock, please contact us for availability
Get curious about shapes and color matching with the Colorful Pound & Play shape sorter from B. toys! This wacky toy features a circle, triangle, square, hexagon, and two cylinders with beautiful designs that are lots of fun to sort into the wooden board. Insert the shapes one by one, grab the kid-friendly hammer, and let the fun begin! You can even flip the board over and start again! This unique shape sorter offers a super fun lesson in hand-eye coordination and improves fine motor skills with everyday play.
Recommended age: 2+.
Dimensions: 5 Inches (H) x 9.33 Inches (W) x 5.43 Inches (D).