ECOYA LOTUS FLOWER FRAGRANCED CAR DIFFUSER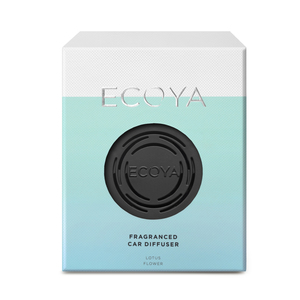 The influence of Australian white lotus flower, infused with deep shades of Pacific vanilla and patchouli, create a warm and delicately spicy mix that is both sensual and relaxing.
A small and sophisticated diffuser, designed to sit unobtrusively on your car vent. The Car Diffuser comes with two Fragrance Pods, with each pod made to fragrance your vehicle for up to three months.