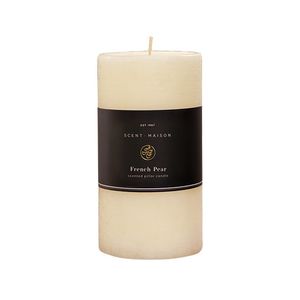 No in-store stock, please contact us for availability
Style Description: A rich, juicy scent of tree-ripened pears and summer flowers. Originating in France, this timeless fragrance is smooth and creamy.

Features: Single Wick. Burn time 60 hours.
Composition: Soy blend wax filling, richly scented.

Care Instructions: 
We recommend never leaving a burning candle unattended.