ECOYA FRENCH PEAR HAND & BODY LOTION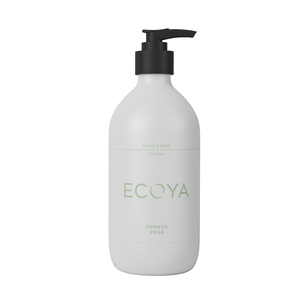 The essence of a crisp, tree-ripened Queensland pear is captured and blended with a hint of the creamiest vanilla and infused with clove for a rich, sophisticated scent.
A subtly perfumed hand and body lotion. Rich with botanical oils of macadamia and coconut, this formula moisturises and softens your skin while aloe vera hydrates.